Abigail Evans – Biologist on Placement
Abigail, a second year Biology student at Sheffield Hallam University performed a 4-week project at The Surgical Discovery Centre. She investigated the presence, distribution and abundance of two cell surface markers; MT1-MMP and EphA2, which are suspected to induce metastasis of osteosarcoma neoplasms.
By investigating these markers, we hope to discover a correlation between expression and metastases in biopsies from cases seen at the Queens Veterinary Hospital. In addition, we hope to explore the potential of these markers as a therapeutic target to reduce metastases and improve prognosis of osteosarcoma patients.
Angus Bain - Engineering Student on Placement (4th Year)
Having covered general engineering for the first two years of his Degree at Cambridge University, he started to specialise in biomedical and mechanical engineering whilst on a year exchange at the National University of Singapore and has continued these interests into his final year. He carried out his final year project in collaboration with the Surgical Discovery Centre on motion capture and force plate analysis of the canine forelimb under the joint supervision of Professor Matthew Allen and Dr Michael Sutcliffe of the Engineering Department. This involves determining the kinematic and kinetic data of a dog's forelimb for a complete gait cycle and using the results to program a robot designed to test the effectiveness of elbow implants.
John Douglas Piper was the artist-in-residence based here at the Surgical Discovery Centre, working in collaboration with the department of veterinary medicine and anatomy. John is currently exploring themes surrounding animal motion and is developing a range of interior furnishing products based on his artwork.
Jose Franco graduated in 2014 with a degree in Biological Sciences from the University of Leon, Spain. He has worked extensively in molecular biology, with his final degree project on immunology and cloning, that lead to an internship in the El Bierzo Hospital Laboratory (Ponferrada) on testing and diagnoses of bacterial diseases. He was awarded a scholarship from the Ministry of Education in Spain to complete his Masters Degree looking specifically at the development of antibodies to block the binding of proteins which are involved in inflammatory processes.
Since joining the Surgical Discovery Centre Jose is investigating the genetics of osteosarcoma, in particular the effects of blocking specific genes on the development of specialised proteins, and their role in the growth of osteosarcoma within cells. He works tirelessly on a whole range of projects, assisting all areas of the lab.
Professor Kenneth Johnson is a visiting professor in the Surgical Discovery Centre at Cambridge from June 2017 till January 2018. During this time, he will be working on research on stress fractures, as well as use of computer navigation in orthopaedic surgery. Ken is a graduate of the University of Sydney where he also obtained a Masters and PhD degrees. He completed residency training in surgery at Colorado State University, and since then has worked in academia as an orthopaedic specialist in the USA, UK and Australia. He has specialist qualifications in surgery as a Diplomate of American College of Veterinary Surgeons, a Diplomate of European College of Veterinary Surgery, as well as being a Fellow of Australian College of Veterinary Scientists.
In addition, Prof Johnson organizes the AO courses on fracture treatment in Columbus Ohio and Sydney and is a past president of AO VET (an international foundation dedicated to fracture treatment in animals) Research on osteoarthritis, locked nailing of fractures, greyhound stress fractures and locking implants are among his interests. He is the author of over 110 clinical and research publications on orthopaedics, 30 book chapters, as well as several books including the new fifth edition of Piermattei's Surgical Approaches to Bones and Joints. In addition he is Editor-in-Chief of the journal Veterinary and Comparative Orthopaedics and Traumatology. Recently he was given the WSAVA/Hills Pet mobility award for his contributions to clinical research in orthopaedics in dogs and cats.
Lisa Grassato graduated cum laude in 2013 from The University of Veterinary Medicine of Bologna, Italy, and was awarded the best study-curriculum of her year. She then completed one year postgraduate training in the surgical department of the University Small Animal Hospital there. Thereafter she worked in a Small Animal Hospital in Florence for two years, and came back to the Bologna University Hospital as an emergency surgeon for dogs and cats in 2016. In the same year Lisa successfully applied for a PhD studentship at the University of Bologna, working on a clinical project on emergency surgeries in dogs, and in particular, focused on Gastric Dilatation-Volvulus. As part of her PhD programme she will spent a three-month period at the Surgical Discovery Centre, under the supervision of Prof. Matthew Allen; her project focuses on a pilot study using a 3D surface scanner to get measurements for dogs legs, with the aim of developing new supportive braces.
Luisa Garcia graduated from the Universidade Federal de Uberlandia, Brazil, in 2009 and completed a Masters Degree at Universidade Federal do Rio Grande do Sul, Brazil. The project was related to two the major proteins found in stallion seminal plasma, called HSP-1/2, which are associated with fertility. Hereafter, I applied to Cambridge University to do a PhD under the supervision of Prof. Matthew J. Allen. Her project intends to evaluate the effects of a clinically relevant fractioned radiation therapy regimen on rabbit bone microstructure, mechanics and fracture healing.
Luke Johnson is a fourth year student at the Engineering Department of the University of Cambridge.
His involvement with the Surgical Discovery Centre started with an Undergraduate Research Opportunities Programme placement in the summer of 2016, and after specialising in Bioengineering in his third year he has returned to the Surgical Discovery Centre for his final year project, under the joint supervision of Professor Matthew Allen and Dr Michael Sutcliffe of the Engineering Department. With a working title "Robotic testing of Luke Johnson is a fourth year student at the Engineering Department of the University of Cambridge.
Rachel is a 4th year student at the Engineering Department of the University of Cambridge, specialising in mechanical engineering.
She is carrying out a 10 week research placement under the supervision of Professor Matthew Allen and Dr Michael Sutcliffe of the Engineering Department. The aim of the project is to design a simple surgical navigation system to aid the placement of the jig pin in canine cruciate ligament surgery.
Ruby Baxter is studying at Neale-Wade Academy and has a 4 week research placement organised with the Nuffield Foundation. Under the supervision of Charlotte Palmer here at The Surgical Discovery Centre, she is investigating the characteristics of 4 different canine osteosarcoma cell lines from different tumours. She is comparing their ability to grow and migrate in order to understand how the cell lines behave differently, and how these differences may affect the prognosis for canine patients.
Scheon Ziyang Cao is a second year engineering student at the University of Cambridge. I am currently working on a summer project on designing a workflow on producing custom orthotics for dogs using 3D scanning and printing technology, under the joint supervision of Professor Matthew Allen and Professor Michael Sutcliffe of the Engineering Department.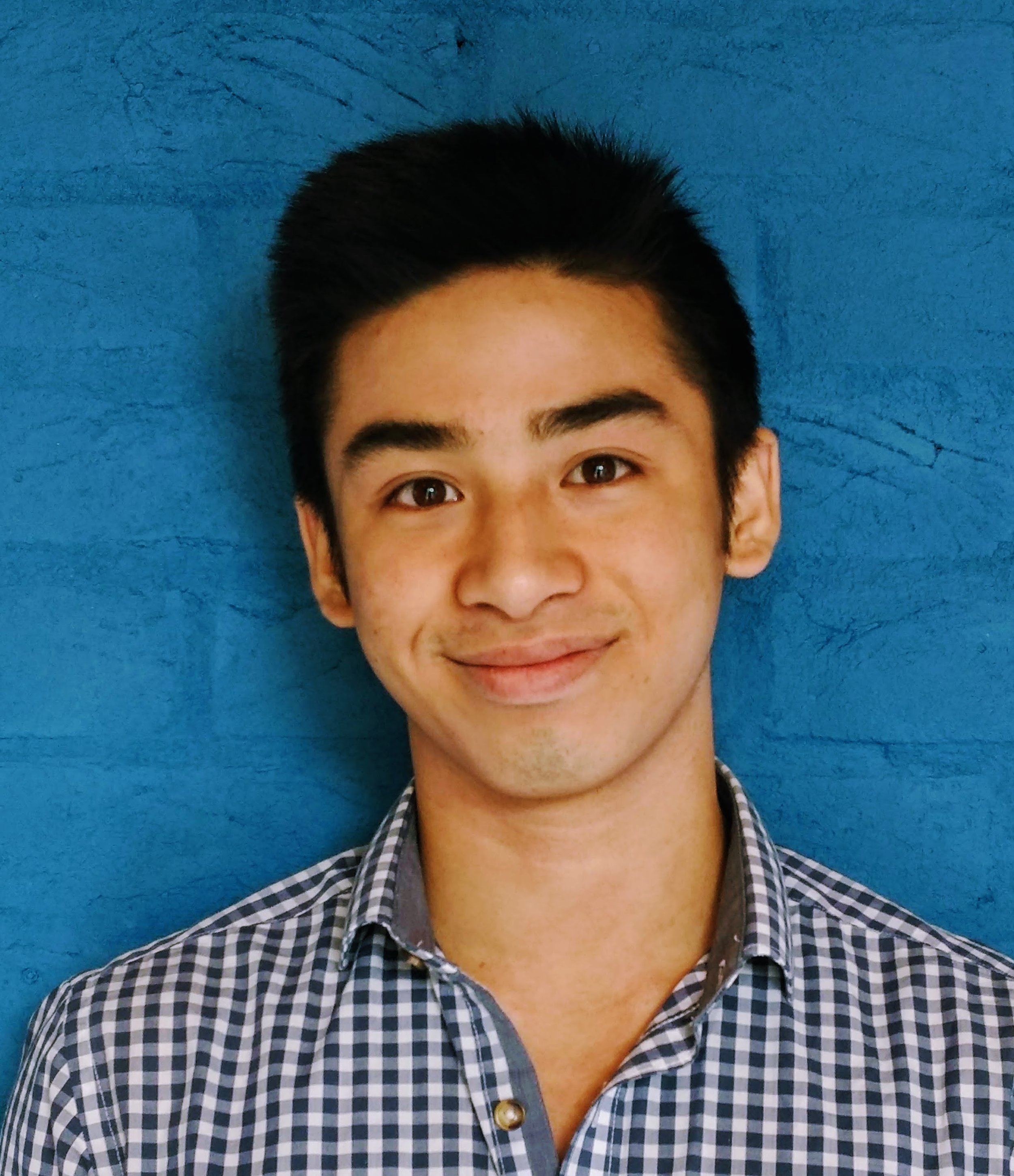 William Tan is a sixth form student at Hills Road Sixth Form College. He applied for and won a 4 week research placement at the Surgical Discovery Centre through the Nuffield Foundation, which gives an opportunity to conduct his own research project in a professional laboratory setting amongst expert scientists doing innovative work in their respective fields.
Under the supervision of Charlotte Palmer, William will be investigating 3 separate canine osteosarcoma cell lines, comparing their growth rates and how they differ in different simulated environments with the objective of better understanding how osteosarcoma behaves as it grows and metastasizes. The ultimate aim is to relate this to the prognosis for both canine and human patients and how that may be affected.